Senior Living In Eagle, Idaho
Your premium residence and care facility for senior living
Get More Information
Fill out the form below to learn more about our facilities and services.
At Foxtail Senior Living, family is our number one priority. That means we treat our residents as if they are members of our family, but we feel strongly that it doesn't end there. Our residents and their relatives are all part of the Foxtail family. By creating a loving and comfortable atmosphere, we make the transition to senior living as smooth and natural as possible.
Our Senior Living facility allows our residents to remain as independent as possible, while not being tied down to home maintenance and responsibilities. Not only does senior living offer a more carefree lifestyle, it also provides residents with the opportunity to live in a social and active community that is in tune with their needs and interests.
Our Amenities.
At Foxtail Senior Living, we not only provide the regular amenities of home, but also provide a wide range of services to make living easier and safer for our residents. We ensure you or your loved one is in a safe comfortable environment with regular meals, housekeeping and emergency call services. In addition, Foxtail provides recreational opportunities and transportation services to ensure each resident has the best quality of life possible. Foxtail Senior Living provides:
Exercise Programs
Housekeeping Services
Transportation Services
Activities
Emergency Call Systems
Three Meals Daily
Assistance
Medication Management
24-Hour Medical Staff
Weekly Activities.
In addition to our regular activities, Foxtail Senior Living provides weekly activities to keep our residents entertained and engaged. We consistently rotate our weekly activities to ensure we are providing a variety of opportunities to speak to all different interests and ability levels.  Our on-staff activities director will get to know each resident and help them find the activities that best interest them to help you or your loved ones take advantage of everything our facility has to offer.
Our Facilities.
Our newly constructed facility provides the best in safety and comfort for you or your loved one.  Our rooms come in a variety of sizes and floor plans to provide a space that is just right and will help your family member feel much more at home. We have beautiful common areas that are elegantly decorated and provide an immediate feeling of being right at home.
Our buildings include many amenities and benefits, including:
Panoramic views
Private beauty parlor
Elegantly decorated facility
Full-time nurse available
Housekeeping services
24 hour beverage and snack bar
We also offer many floor plan options, including companion suites up to one bedroom with patios. Sizes range from 225 sq. ft. to 722 sq. ft.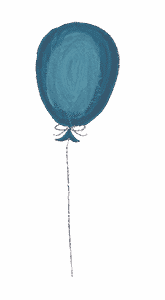 Resources.
Visit our resources section to learn more about understanding your loved one's needs, having the conversation about the move, and much more.
Location
3559 W. Bavaria Street
Eagle, ID 83616