A premium residence and care facility for senior living, assisted living, and memory care. Now taking reservations!
Get More Information
Fill out the form below to learn more about our facilities and services.
Foxtail is a locally owned and operated senior living facility in the Treasure Valley. The Hines have been providing senior living care in Idaho for over 25 years. They made it their mission to help seniors transition into a new lifestyle comfortably and carefully. It's their priority to make sure your loved one is respected and cared for by each of their staff members. With their years of experience in senior living care, their approach has become the finest around
Our Values
Caring

Creativity

Integrity

Respect

Dignity

Family
At Foxtail we provide a variety of floor plans to choose from. Depending upon the level of care and comfort needed, our future residents will be accommodated accordingly. We even offer companion suites with a patio to feel even more at home. We want our residents to feel right at home in our facility so we provide more than just floorplans. We provide a multitude of benefits for our residents to take advantage of.
Panoramic views,

Private beauty parlor

Elegantly decorated facility

Full-time nurse available

Housekeeping services

24 hour beverage and snack bar
You can expect regular activities, a homey environment, beautiful interiors, and a secure environment at Foxtail. Our common areas are also well decorated and maintained to encompass the family atmosphere we have here.
Our Different Types of Care.
Senior Living Boise
Your independence is important at Foxtail. Here, we provide an environment where you can have autonomy while still receiving the proper care you want. Our senior living center is unlike any other in the Treasure Valley. With us, you can avoid all the hassles of everyday home care and maintenance.
Our goal is to make the transition into senior living a comfortable and safe one. Our Foxtail family is an integral part of the welcoming atmosphere we foster. If you or a loved one is interested in senior living, contact Foxtail for any questions or concerns.
Assisted Living Boise
No matter the level of care, we at Foxtail provide a welcoming and cozy family environment for our residents. We make sure to provide activities for socializing and entertainment for everyone. You will experience the proper assisted living care you want when you choose Foxtail.
Our facility includes housekeeping, meals, and emergency call services so you can rest assured that your loved one is in the right place. Our assisted living center provides a multitude of activities and amenities. Including Exercise Programs, Housekeeping Services, Transportation Services, Activities, Emergency Call Systems, Three Meals Daily, Assistance, Medication Management, 24-Hour Medical Staff
Memory Care Boise
Foxtail understands that memory loss is a symptom that needs to be properly addressed and monitored. Our memory care professionals are experts at creating an environment where residents feel supported and independent. Foxtail strives to provide the highest quality of life experience for memory care patients and family members. Our weekly activities provide a variety of interactive tasks that cater to all interests and ability levels.
A reasonable balance of freedom and support is an important element of the care we provide at Foxtail. Let us help you and your loved one foster a positive home environment at our memory care facility for Boise residents.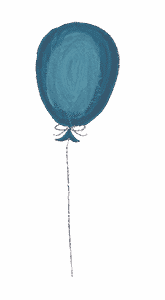 What's the difference between senior living, assisted living, and memory care?
Visit our resources section to learn more about understanding your loved one's needs, having the conversation about the move, and much more.