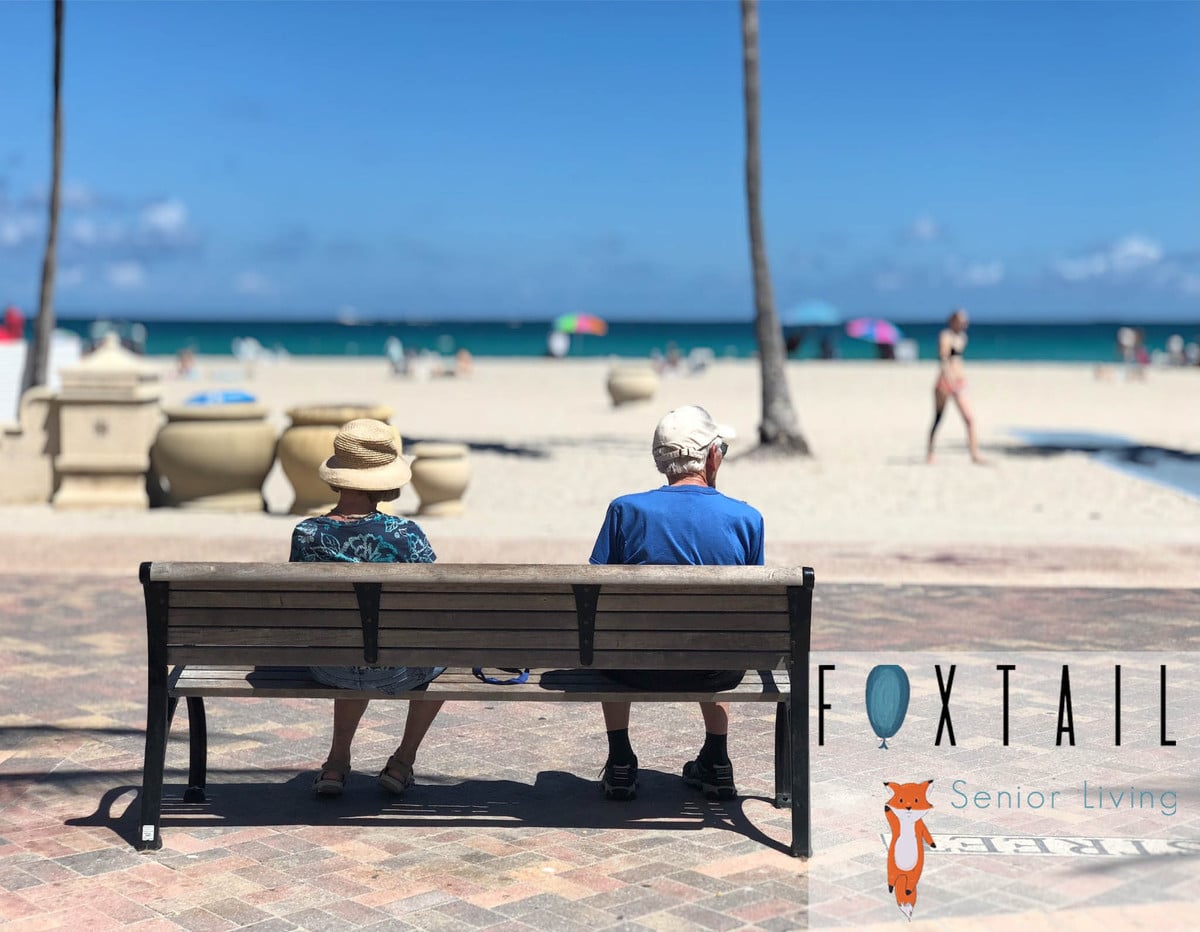 It turns out that happiness and retirement are meant to go together. While many think the key to a happy retirement is having a large pension or enough money to give you financial freedom, there are many more important aspects that can lead to an enjoyable retirement.
Although money can be a large reason for a happy retirement, money doesn't buy happiness or give you that sense of fulfillment when you accomplish something great. With that in mind, one thing that is often overlooked in our later years of life is our health. Circumstances like these often make us lose sight of the little things that life has to offer.
With that being said, while keeping an eye on your entire life's savings is very important–especially when you are preparing for retirement–, it is important to not lose sight of everything else you need for a fulfilling life. 
It is essential that as you move into retirement, you focus on all those things that money cannot buy you. This is why we are providing key habits that will help you get the most out of your years in retirement.
Make Health a Priority
What good is money if you cannot enjoy it?
You can't control your genetics, which plays a major role in how well your health will evolve in your older years. However, you can actively work to ensure your health is as good as possible.
Studies have shown that moderate-intensity physical activity and a proper diet can help reduce the risk of developing any chronic diseases. Physical activity can boost your energy levels and immune system, which can lead to the improvement of your overall mood. Staying physically active has a variety of physical benefits, as well as mental benefits like relieving stress and finding new purpose in life.
The majority of happy retirees find a sport or physical activity that keeps them busy. This makes a tremendous difference in regards to enjoying retirement because it provides them with something to look forward to every day. Some common activities that many retired individuals pursue are tennis, biking, walking, or yoga. All of these are great for improving your health in addition to providing fulfillment and joy in your life!
Foster a Strong Social Life
As you enter your next phase of life, it's imperative to not socially isolate yourself.
Humans are naturally social animals, as the pandemic has reminded us all, and individuals who live in isolation tend to not live as long and are not as happy as others who prioritize socialization. 
Once we retire, we open the door to large amounts of free time. This is a double edged sword because on one end, you have time to spend on your hobbies and with your loved ones; but on the other, unused free time can make us restless and irritable.  Making good use of your time is very important and planning your day ahead can ensure you are in a routine and staying busy. This ensures that you don't isolate yourself from the outside world. 
Retirement is a major transition that changes your routines, relationships, and assumptions about both yourself and the world. Having hobbies and activities with friends will boost your attitude and well-being towards life. Other benefits of remaining very social include the reduced risk of high blood pressure, heart disease, and an unhealthy body mass index (BMI).
Have a Clear Sense of Purpose
The journey of retirement can be very intimidating, but it's important to acknowledge that you have achieved a major milestone in life. In this next chapter of your life, you will have the opportunity to do something different. Although change is difficult, it also allows us to learn and grow into a new journey in our lives. Finding a vision and purpose in life helps amplify your happiness by forcing you to step outside your comfort zone and work towards what you believe your purpose is. 
With retirement among you, you no longer have to worry about those early meetings or long days of work. This is your time to enjoy life and explore new hobbies so you can contribute the best of who you are to those who need what you have to offer. 
You can enjoy retirement by finding your purpose through volunteering. Volunteering is great because it offers a variety of opportunities, such as meeting new friends, but more importantly, you are surrounded by a community of people who support you.
Now that you know volunteering is one of the most fulfilling retiree activities, how do you get started? There are likely many nonprofits and charities in your community that can be found with a simple online search. 
Always Be Learning
Continuing lifelong learning into your retirement years is crucial because it helps improve mental well-being, strengthens physical health, and helps you make new friends.
We can all be considered life-long learners because once you leave the school gates, you never stop learning–even when you achieve these major milestones in your life. The meaning of being a lifelong learner varies based on each individual. Embracing lifelong learning is about giving you a vision of your new life. Allowing yourself to improve your self-confidence and give you knowledge as well as skills in areas that give you joy and fulfillment.
Hone Your Vision
Life is a series of ups and downs, something someone who is getting ready to retire knows all too well. Throughout life, we experience many high highs as well as low lows. Retirement is an opportunity to close one chapter and open another by experiencing new ventures. These ventures can include prioritizing your time with your family, traveling the world and experiencing new cultures, or starting a new job that you have always been interested in.
The purpose of having a vision when you are thinking about retiring is to help you move through past challenges. Having a clear vision will make a big difference in the time you have remaining in life.
The majority of individuals who do retire find that they are happiest when they're working towards a certain goal or objective. These goals give you something to strive for, the drive of want to achieve a goal, and satisfaction when we accomplish them. When you have goals, you will be less bothered by minor problems since you have a bigger picture in mind that you are working towards. Allowing yourself to dictate the outcome of your future and the things it has in store for you.
What You Spend Matters
You might think spending money to buy your dream home or dream car of yours will significantly increase your life's satisfaction. However, buying these materialistic things will not create the same fulfillment that long-lasting memories with your friends and family will.
Most retirees who are the happiest spend their time and money socializing with their favorite people. What makes us happy during our working lives are not necessarily the things that will make us happy when we retire.
Things like driving around in an RV or buying a home on the beach can make us less happy if it results in social isolation.
Treat Yourself
After decades of hard work, you are due for some "me time". Whether your idea of fun is a city break, a day trip to the spa, or a small pleasure like dining out with a friend, it is important to take time for yourself to enjoy life. 
Retirement can be an intimidating time. Make the process simpler and less stressful by reaching out to an assisted living facility. At Foxtail Senior Living we provide 24/7 care for you or a loved one. Visit our website today to learn more about our services and resources!