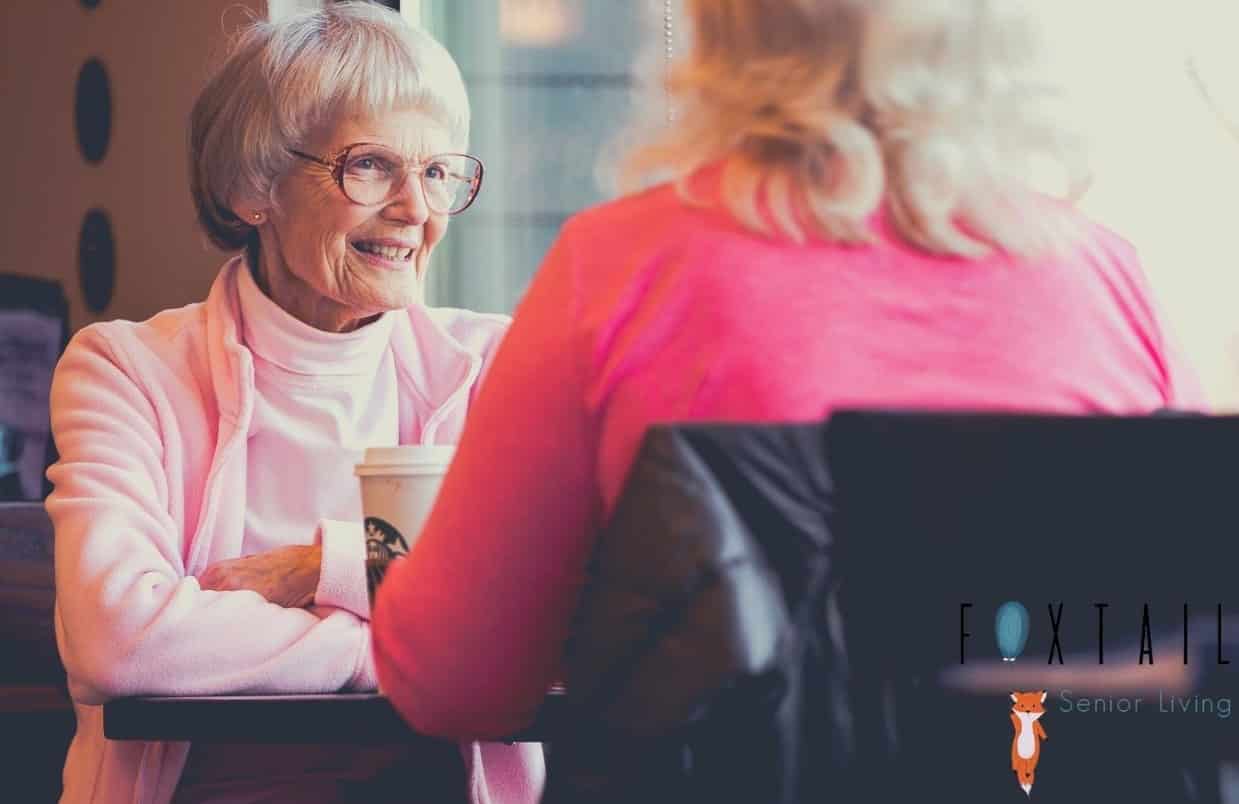 Making friends in general can seem like a tough task for anyone. It may seem especially hard for seniors as well, but many people make some of their greatest friends later in life. If you learn how to do it the right way, making friends will seem like a painless process that you'll end up actually enjoying. Here are some great tips for making friends as a senior.
Find Your Values
The first, and possibly most important step, is self-reflection to find your values and beliefs. If you're unsure of what your values are, there are guides online that can easily help you figure them out. Knowing your own values and beliefs can help you slim down what qualities you're looking for in a new friend. Your friends don't have to be someone who aligns perfectly with your values, but you certainly don't want a friend who will always be attacking your views.
It's good to have someone that you can have a good conversation with as opposed to arguing, and someone who will challenge your statements and make you think. Another thing to consider is your interests. As a senior, you may be more limited in the activities and hobbies you do, so it's great to find someone who is interested in the same things you are.
Small Groups
After you've established what your values, beliefs, and interests are, a good idea is to find and join a group that you resonate with. It could be through Facebook, instructional classes, or just general organizations. Nowadays, there is a community for everything on Facebook Groups. From here you can explore groups that love science, travel, cars, reading, and almost anything else you can think of. Many of the Facebook Groups will have get-togethers every now and then. Even if your group doesn't do this, you would still have the opportunity to meet with individuals who you feel you connect with from the group.
Group Activities
The group activities at Foxtail Assisted Living are a great way to make friends! Foxtail puts on weekly activities for the members of their assisted living community to get all of the residents involved in some sort of group fun. The activities change weekly, so if you aren't interested in the activities this week, there may be some you enjoy next week. This is perfect for making friends because it helps you discover things that interest you and also helps you to socialize with your peers.
The Benefits of Assisted Living
Assisted living communities are the perfect environment for seniors to make friends. You are constantly around people the same age and oftentimes, with similar interests as you, so there's more to get along about. Our staff at Foxtail Assisted Living is dedicated to helping you feel comfortable in your new home, and part of that is helping you to start socializing when you move in. The inclusive environment at Foxtail is catered to socialization between residents, and you're sure to love it here. Contact Foxtail Assisted Living today with any questions about our friendly community!