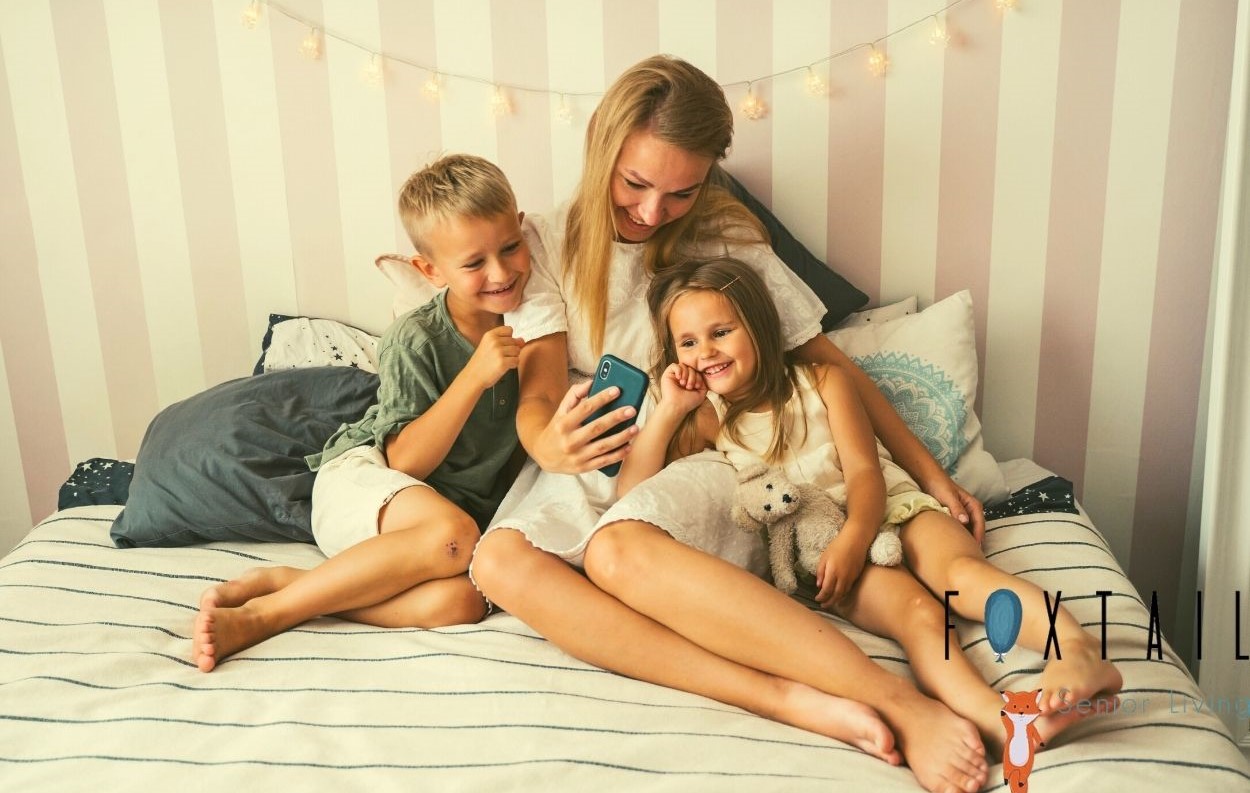 In these uncertain times where we have to deal with COVID-19, everyone is flustered trying to make holiday plans. Making plans with family members in an assisted living facility may be increasingly difficult in the best interest of the resident's safety. This holiday season, many families are resorting to virtual parties to get the family together. But what can you do to keep a virtual party interesting to all your family members? The team at Foxtail Senior Living has put together some great tips for throwing the best virtual party possible with your senior family members.
Video Call Platform
One of the most important things to consider when planning your virtual holiday party is the video platform that will be used. You should take this into careful consideration because you want the call to be easily accessed by anyone in the family. Seniors often may not be very technologically advanced, so you should consider which platform will be the easiest for everyone to operate. Some great recommendations are Zoom, Google Hangouts, and Skype. After establishing the meeting on the platform of your choosing, you should check prior to the party that everyone knows how to access the meeting. Although there are guides online for operating the platform, this may require a phone call to family members to walk them through the process. In the end, this will make your virtual meeting go a lot smoother than it would have!
Sharing Treats
One of the best parts of the holidays, the food, can still be shared between members. How is this possible, you might ask? Well, unfortunately, you wouldn't be able to send a turkey, mashed potatoes, or anything that goes bad from not being refrigerated. Luckily there are still plenty of things you can share. By way of mail, you can send things like cookies, pies, cakes, and any other treat that can stand being at room temperature longer than a couple of days. This is a great way to share the holiday spirit with your family. What would everyone do if they were to miss out on grandma's cookies?
Activities
Similar to the last idea, another great opportunity for your virtual party is a gift exchange. You would draw names prior to the party, and then have everyone mail each other gifts. This will make everyone happy and makes it feel more like the holidays.
You can also do something like (socially distanced) Christmas caroling. It's likely that not everyone will be on board at first and it might feel awkward, but after everyone gets into it, it will seem just like the holidays of prior years.
Another awesome idea for activities at your Christmas party is telling stories. It could be Christmas stories for Christmas, personal stories, Bible stories, or anything you want to share with the group. It'll feel just like you're sitting around the table with your family again.
If you have any questions about senior living during the holiday season, or senior living in general, be sure to give Foxtail Senior Living a call. Our staff is more than happy to answer any questions you or your family may have.