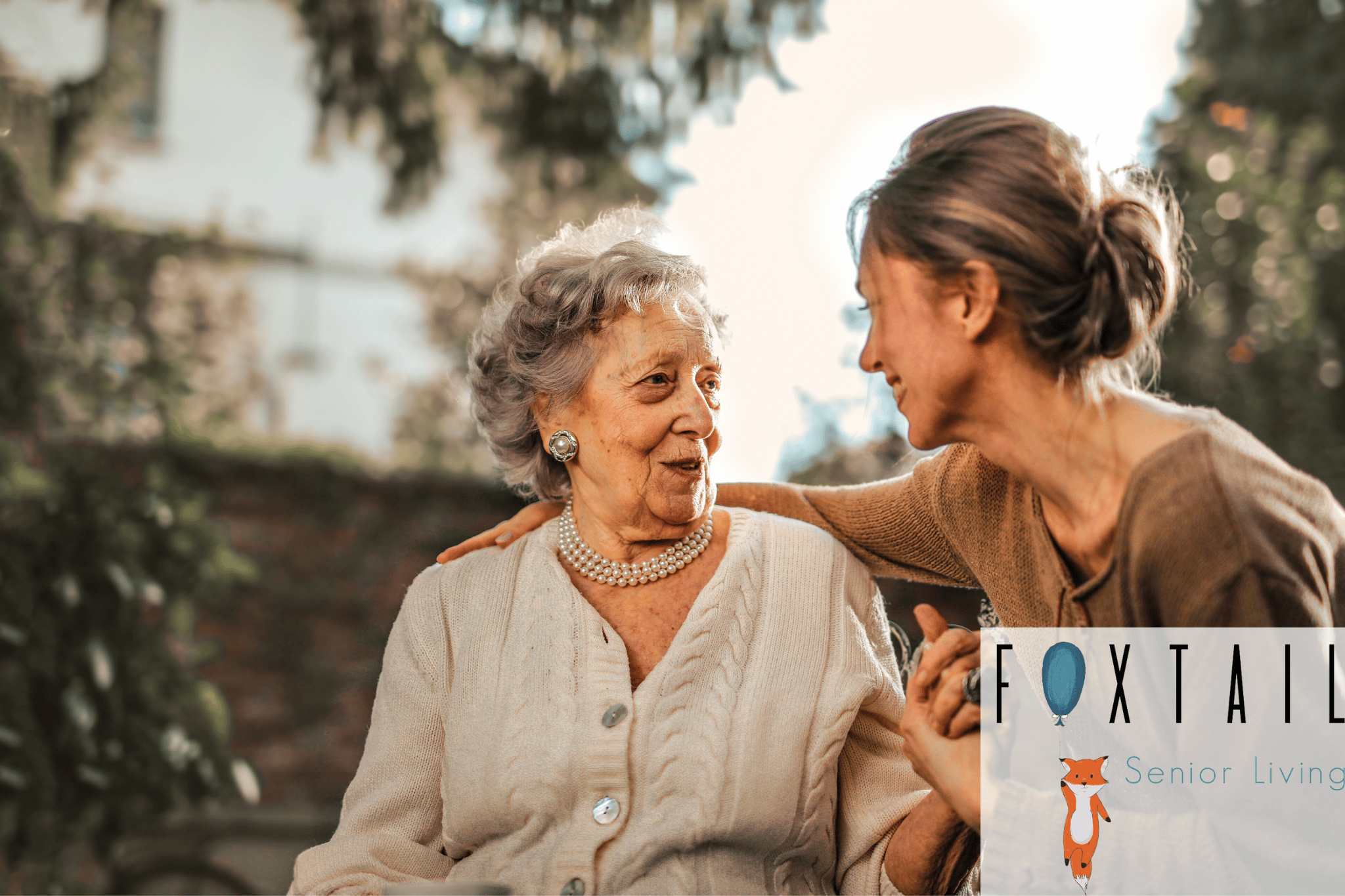 How Assisted Living Can Improve One's Quality of Life?
We all know that the older we get, the more challenges arise, whether it be through daily activities or other physical activities which require mental or physical strength. Because of this, it becomes very common as we age to rely heavily on family members to assist us in our self-care and daily activities. 
We acknowledge that becoming constantly reliant on family members can cause frustration and self-doubt. That is why assisted living facilities are great for elderly veterans and seniors, as they work to provide the care that you deserve. Better yet, an assisted living community puts forward creative solutions for older adults and provides resources that can increase one's life expectancy and well-being.
Moving into an assisted living facility can be a very difficult decision. However, the culture and value systems implemented are centralized around the idea of helping seniors live the life they want. Assisted living helps seniors embark on a journey of joy and fulfillment with the assistance of the most loving staff and nurses.
So what makes a nursing home so special?
The best part about a nursing home is the ease of access to highly qualified nurses and caregivers. Nurses and caregivers provide residents with on-site medical care while still providing a great residential experience.
Assisted living facilities offer much more than just help with daily activities and tasks. A variety of services including social activities, housekeeping services, and personalized treatments create an experience like no other.
There are five main ways in which assisted living enhances older adults' quality of life.
1. Easier Daily Living
One of the primary reasons that a person may have to consider assisted living options is if they are unable to complete daily tasks and activities by themselves. 
We understand that for many people there is nothing harder than having to rely on your loved ones to help you perform daily tasks. The resources implemented in nursing homes can help in countless ways. For example, caregivers and nurses can provide residents with assistance with transportation and medical management, while still allowing seniors their independence. 
Another benefit provided by assisted living consists of personal care. It is very common for seniors to require assistance regarding personal care. Whether it be bathing, dressing, eating, or monitoring medication, assisted living facilities provide services to make your daily life go on simply. 
2. Nutrition
Researchers have suggested that proper nutrition is very important in terms of health and development. The World Health Organization states that our quality of life is believed to correlate with the food we consume daily. This doesn't change as we age. 
Nutrition is critical concerning overall health as it contributes to your energy levels and may even help to prevent some diseases and certain cancers. Poor nutrition can result in a higher chance of hospitalization, decreased bone and muscle mass, and a weakened immune system. For this reason, assisted living communities provide extraordinary medical care and prepare nutritious meals that ensure that seniors have a world of opportunities and greater freedom of living.
One of the great things about nursing homes is their responsibility for the preparation of nutritious meals provided by caregivers. The preparation of meals helps give seniors more downtime to focus on more important things such as finding their true passion and hobbies, which provides a sense of accomplishment. 
3. Increased Movement
Another benefit of assisted living facilities is the availability of activities that encourage physical activity. For our health, we must stay physically active even as we get older. Assisted living homes such as Foxtail Senior Living provides a variety of exercise programs to ensure you are staying healthy.
Each week the activities change, allowing the residents to try new activities and step outside their comfort zone. The exercise programs provided also encourage good, healthy habits that contribute to better overall health.
4. Mental Health
With over 40% of seniors reporting feeling lonely due to feelings of disconnection and isolation, it is extremely important to maintain and healthy and social lifestyle as we get older.
Assisted living residents are actively encouraged to interact with one another and form lasting bonds. Keeping your mind occupied with things such as interactions is encouraged because it creates a joyful and energetic atmosphere, adding to your quality of life.
While your assisted living facility will provide you with a rotating selection of activities, you can also go out with fellow residents and create your own activities and adventures.
5. Health-Related Quality
Nursing homes also provide a safe living environment for both our physical and mental states. 
The chances of falls having devastating consequences increases as we age. Assisted living communities follow safety measures and provide services to help seniors who have experienced a fall previously. While they do follow precautions to prevent future falls, assisted living homes will provide immediate care in case of a fall. 
With one of the most common disabilities we encounter with age being Alzheimer's, one of the best resources provided at assisted living communities is the assurance of memory support. Assisted living facilities provide around-the-clock supervision and therapeutic support to improve the well-being and mental health of those with memory loss.
The definition of happiness is feeling and living. Choosing to live at a nursing home can guarantee you get the support you deserve and enhance your quality of life.
As explained before, having supportive relationships and staying physically and mentally active are crucial for our overall well-being. Looking further into an assisted living situation will allow you to continue to grow as a person.
At Foxtail Senior Living, an assisted living facility in the Treasure Valley, we help seniors live active and healthy lifestyles. Don't be afraid to reach out if you or a loved one needs help deciding if assisted living is the best course of action for them.