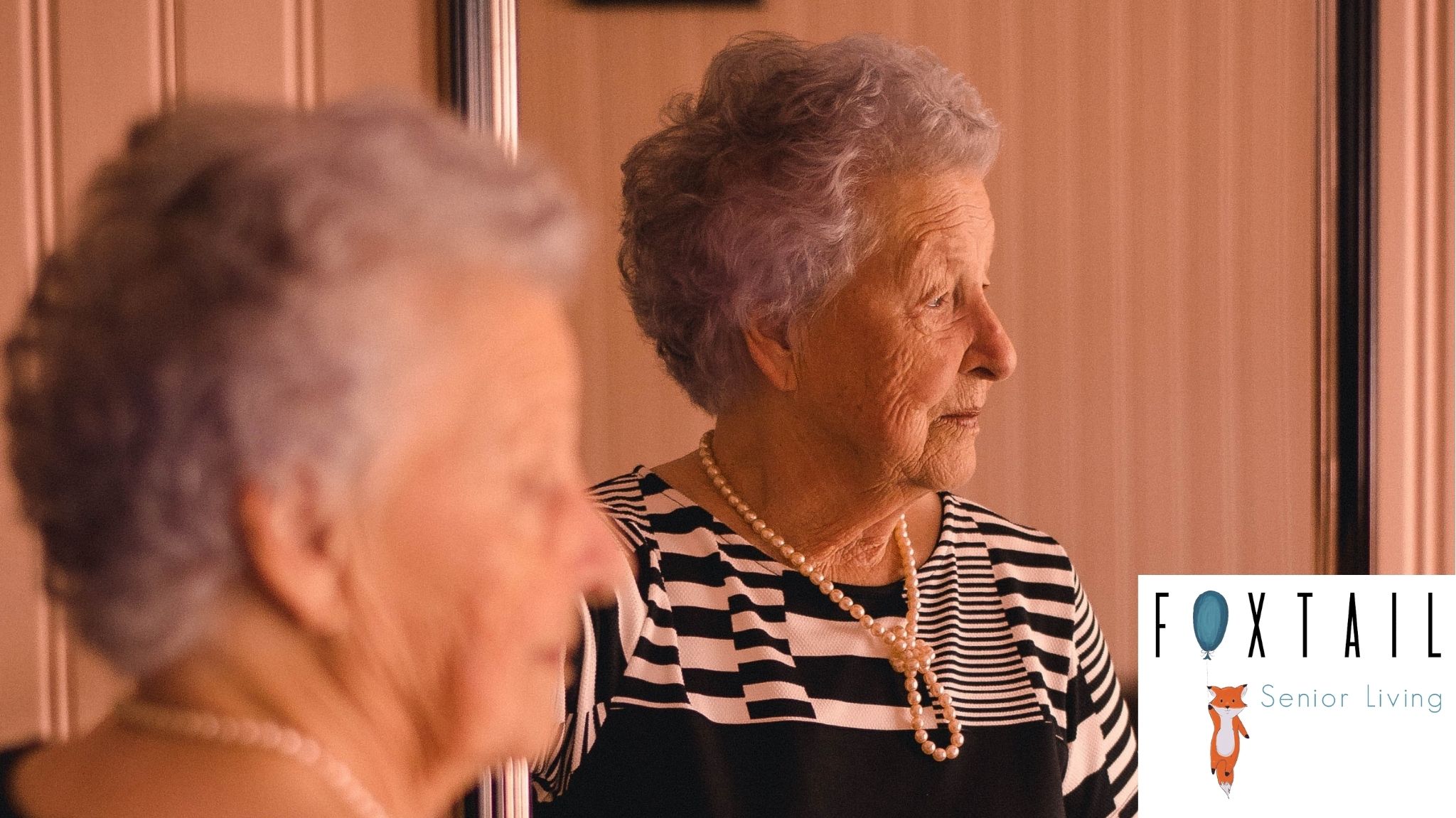 As we age, making the transition to a hairstyle that is fit for our thinning hair can be difficult, but not impossible. Picking a style that you love is the first step, but doesn't have to be the hardest.
If you're looking for fun and creative ways to style your hair, age does not have to be a factor. We have compiled a list of 7 stylish haircuts and hairstyles for lively women over 70!
The Beauty of Short Hair
Short haircuts are amazing because they are versatile for many looks, are low maintenance, and perfect for both fashion and function.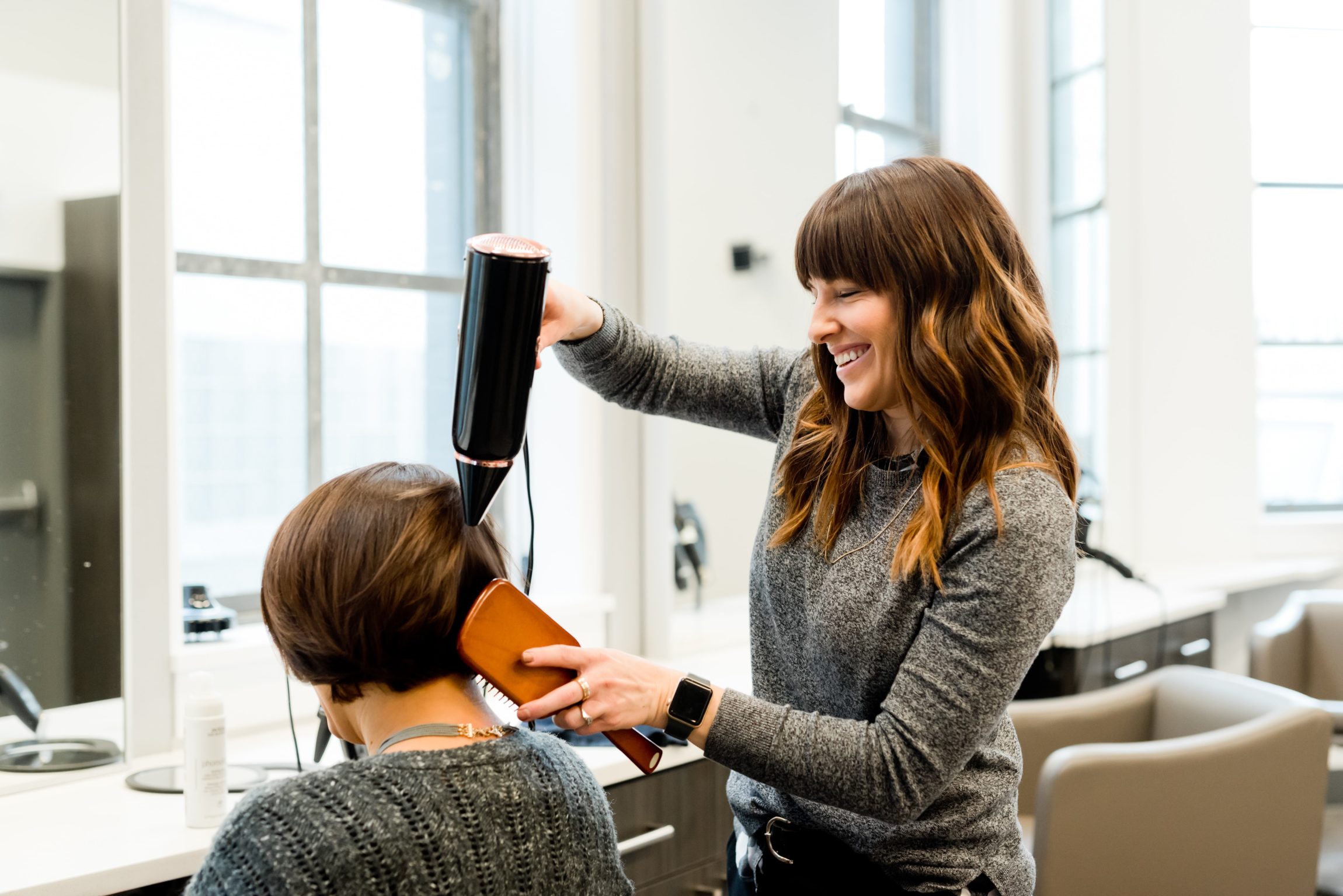 Whether you want your look to be professional or carefree, short hairstyles are for everyone. The popular social icon Kris Jenner rocks the short hair look. Jenner maintains her position as a successful businesswoman, while also looking stylish and youthful.
Short feathered layers
Short feathered layers are exceptional for older ladies with wavy or curly hair. You can really show off your natural waves with short feathered layers.
The foolproof cut is an amazing way to test the waters of wearing your hair short. This is because short feathered layers complement a multitude of looks, regardless of your preferred fashion sense.
Anyone can achieve a short hair look. If you're ready to take it to the next level, here are some more haircuts worth trying.
Pixie
The pixie style is one of the most popular short haircuts for women over 70, and it has a number of variations. Reminiscent of Audrey Hepburn's short locks, the pixie hairstyle is a timeless look that can be maintained easily with a range of style alternatives to make it your own.
Pixie cuts are remarkable on older women who have gray hair, providing a chic and stylish edge to your look. You can achieve the classic pixie cut by adding wispy bangs and short layers near the nape of the neck.
Sophisticated and Elegant
The most common variation of the pixie haircut includes short locks with side swept bangs to frame the face. The polished pixie look is simple, and perfect for oval, heart, and overall round face shapes.
The short nature of pixie haircuts shows off your cheekbones to reveal the structure of your facial features. Those of you with prominent cheekbones – this is your time to show them off!
Spiky Undercut
Notably worn by the singer P!nk, a spiky undercut can be an edgy and fun twist on the regular pixie cut. This sassy and short hairstyle is perfect for women who are looking to have some fun with their shorter hair and want to give off a slightly rebellious vibe.
How To Style Pixie Haircuts
Pixie cuts are very simple to style and require low maintenance.
A texture spray can make all the difference in the volume of your pixie cut. This product is key to creating piecey and defined hair texture through adding grit that makes styling easier, especially for those who have bangs.
When working with thin hair, a volumizing mousse can also add body and bounce to your locks.
Choppy pieces and unkept layers can give the look of more volume and dimension in fine hair without adding extra product – perfect for those who like to wake up and go!
Bob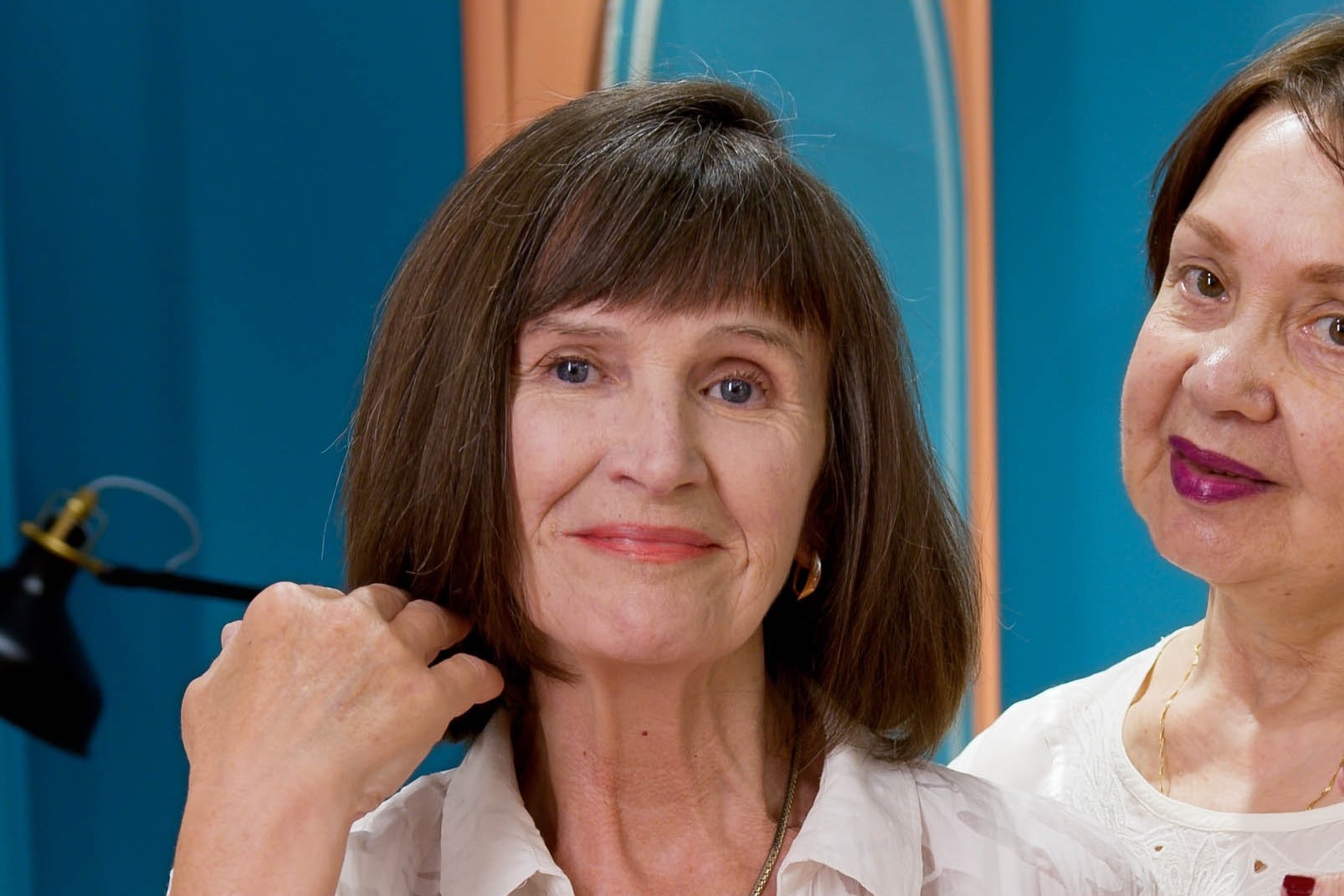 If you are still looking to go short, but aren't sure if a pixie haircut is for you, a classic bob haircut is a great alternative. This timeless look is perfect no matter what the current trends are.
Bobs pair perfectly with everything and can be worn with a multitude of looks, and are great for women with both curly and straight hair.
A-Line Chin Length Bob
Whether you have dark brown hair or silver hair, an A-line bob is a cute and easily maintained haircut perfect for those who like having bangs–which can also be useful in hiding any unwanted forehead wrinkles.
Bobs are perfect if you are looking to frame your face. Since bobs fall right below your chin, they accentuate your jawline and draw attention to the middle of your face.
Nape-Length Bob
A nape-length bob haircut is another variation of this classic haircut. If you have thicker hair, this cut may be perfect for you! Your thick locks create volume at the back of your head, while also still being out of your face and short enough to easily manage.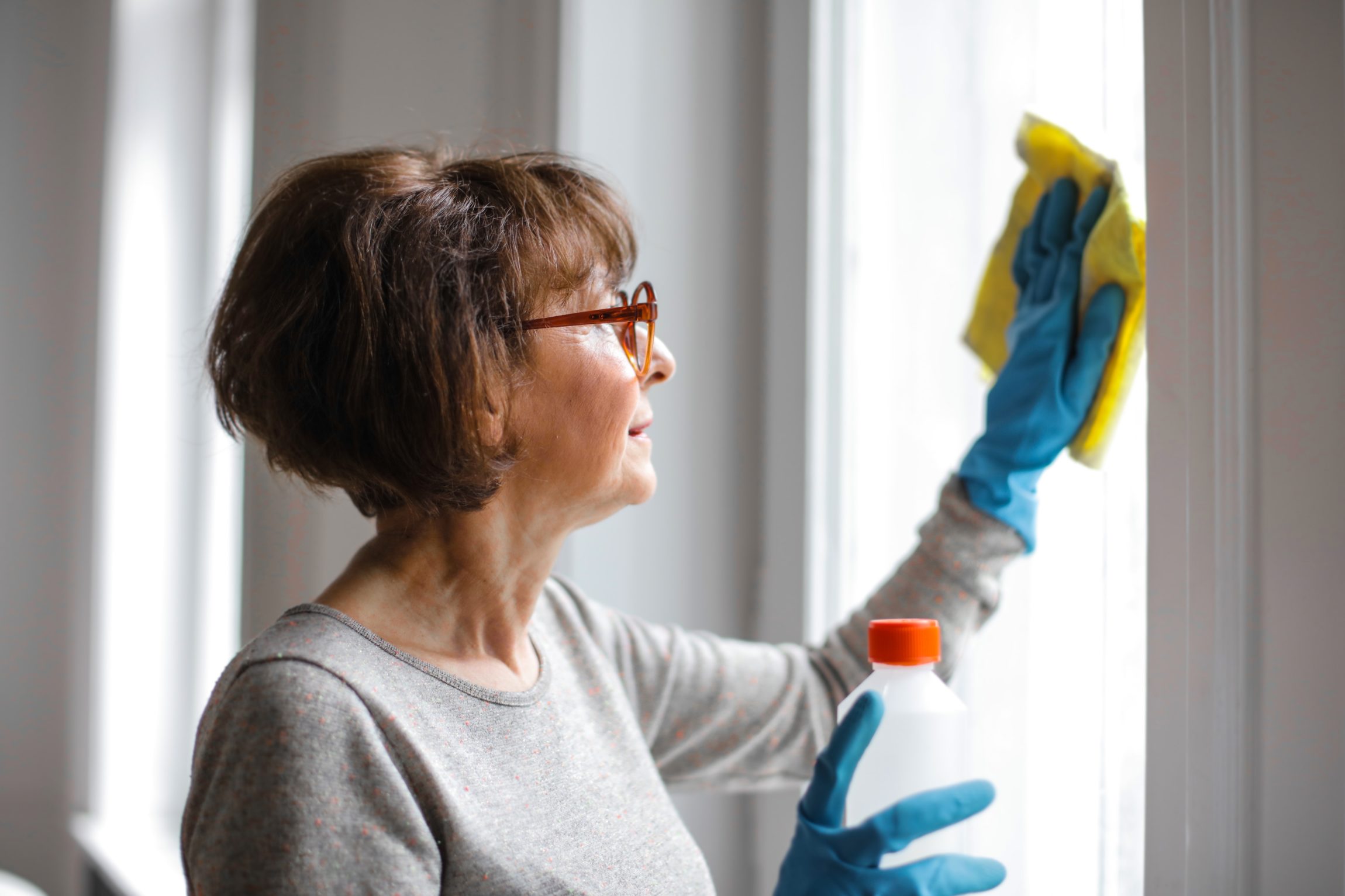 Shorter in the back and longer in the front, this haircut provides a modern take on the A-line bob. Perfect for an oval face, a nape-length bob falls just beside the ear lobes. This style bob is easy to manage for those with naturally straight hair.
How To Style A Bob
A timeless bob haircut is easy to style.
Using a hair roller while you sleep is the easiest way to get bouncy bangs that lay softly on your forehead without having to use any heat tools.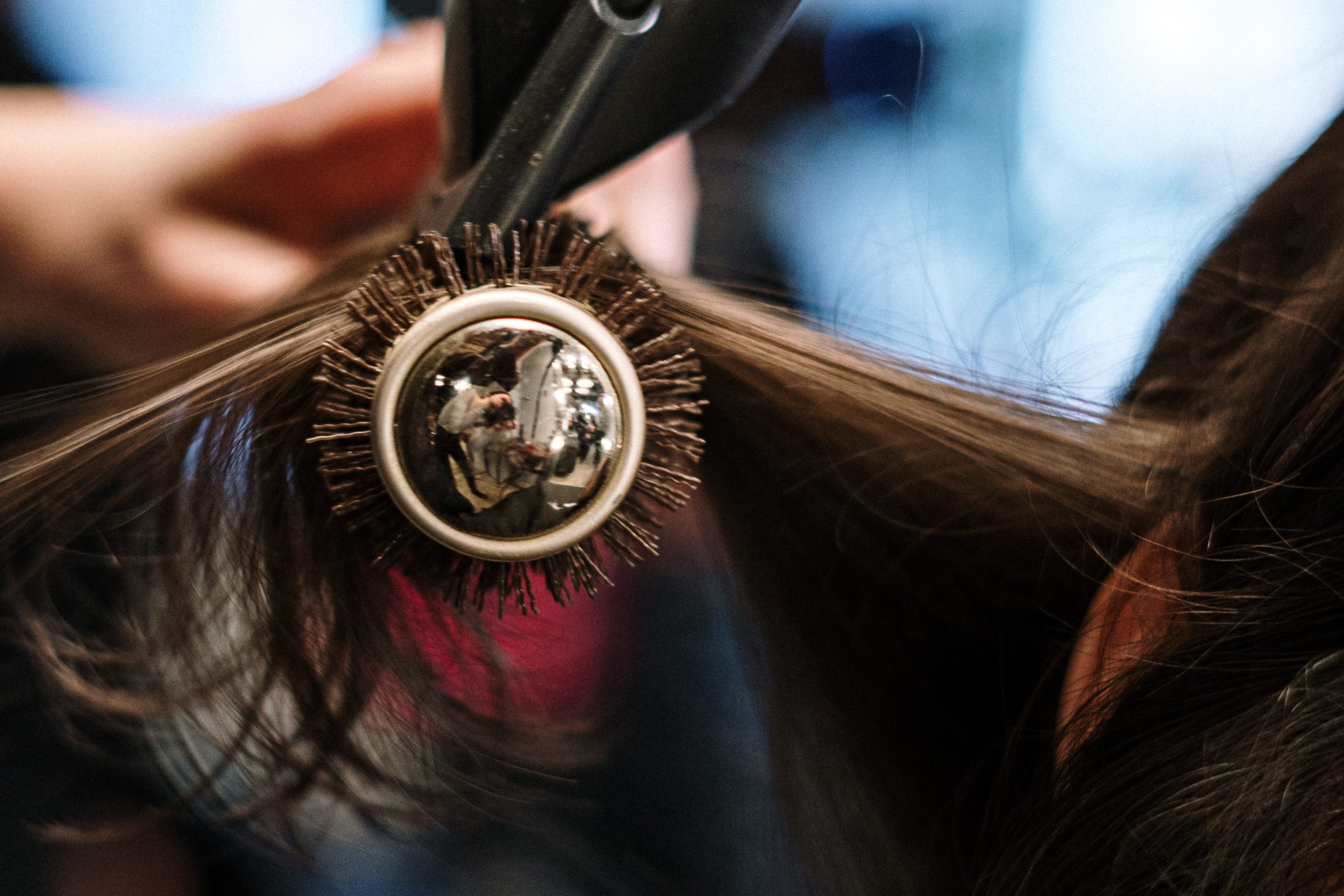 Alternatively, a round brush and a blow dryer can work wonders for volume all around your head to give your bob structure. The trick is to blow dry your hair on the brush with heat, then let it cool on the brush before you release it. This helps each strand of hair retain its round shape for a bouncy and voluminous hair look.
Soft curls on a bob have a fun and youthful look. A 1-inch barrel curling wand is an easy tool to use to make your curls look uniform yet effortless. Simply wrap 1-inch strands of hair around the barrel for 5 seconds, then release and voila! You have the perfect bouncy curl.
Fringe
The fringe haircut is great for women over 70 with slightly wavy hair and/or a medium length cut. The fringe haircut focuses on the bangs that, when paired with slight layers, will melt into the rest of your hair.
Your wavy hair paired with a texture spray can further add to the body of your hair.
How To Achieve the Fringe Style
The key to achieving the fringe haircut is to add wispy bangs. Wispy bangs are great for those who have never tried bangs before. Because they are light and delicate, wispy bangs are perfect for first-time bang wearers! Wispy bangs are slightly see-through and don't require as much hair as traditional bangs.
For more experienced bang wearers, add in some choppy bangs for more structure.
This modern take on regular medium length locks with bangs adds a special edge to your look, and will leave you feeling up to date with the trends!
Color/Highlights
To go along with your new haircut, highlights and lowlights can add dimension to your hair.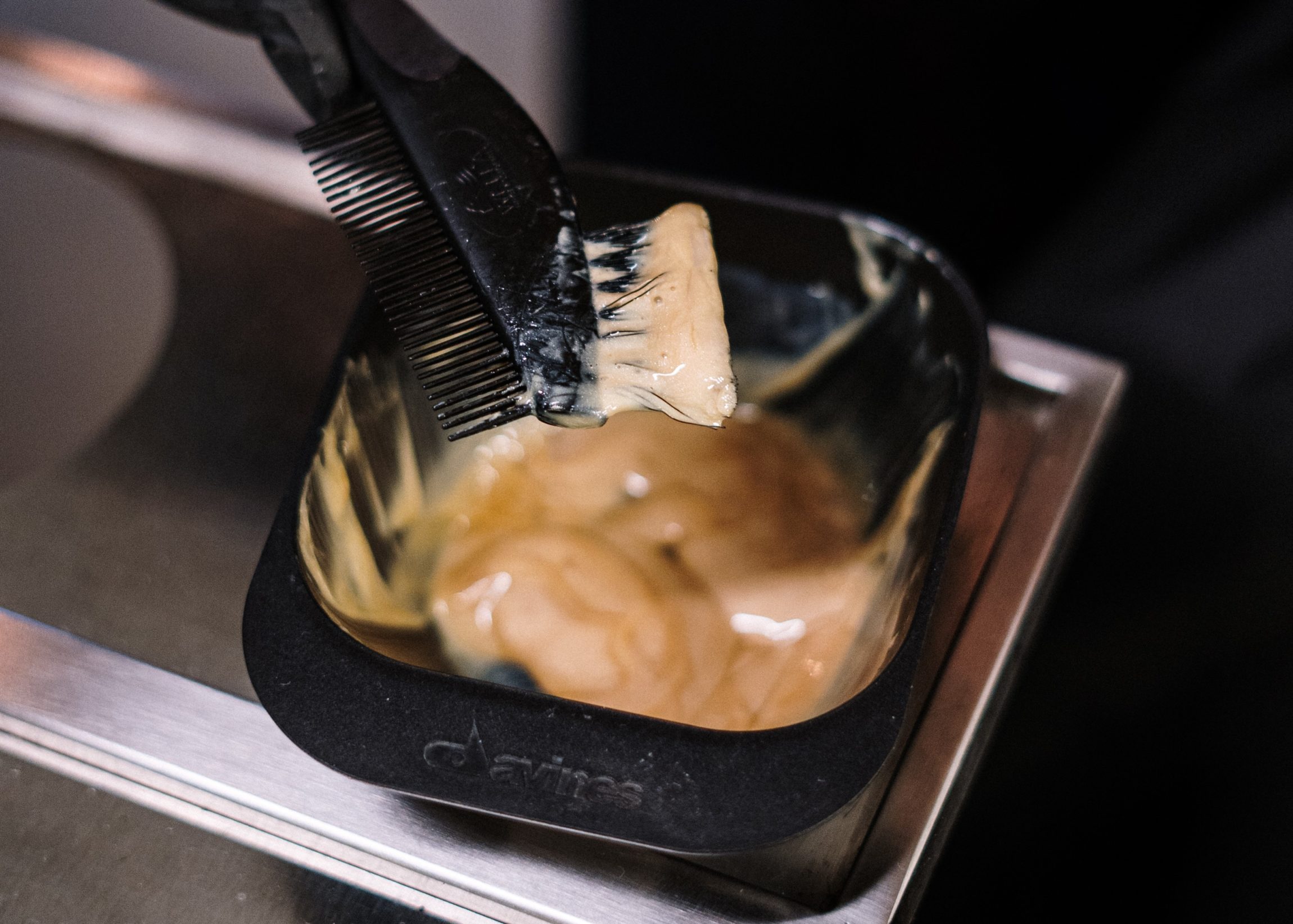 Shadow roots can help hide thinning hair by creating the illusion that less of your scalp is visible. Paired with shadow roots, warm highlighted bangs can further add to the illusion of more dimension in your hair.
This perfect duo can help combat thinning hair.
Another popular take on hair dye for older ladies is salt and pepper hair. This trend helps older women in the process of transitioning to gray hair. Salt and pepper hair tones down your gray hair by mixing in a darker shade close to your natural hair color.
Over time, you can let more of your gray show until you eventually achieve a fabulous gray hair look.
Add In A Pop of Color!
Eye-catching color is perfect for women over 70 who are looking to have some fun with their hair! The carefree effect radiating from this bold hair choice is truly captivating – and anyone can do it!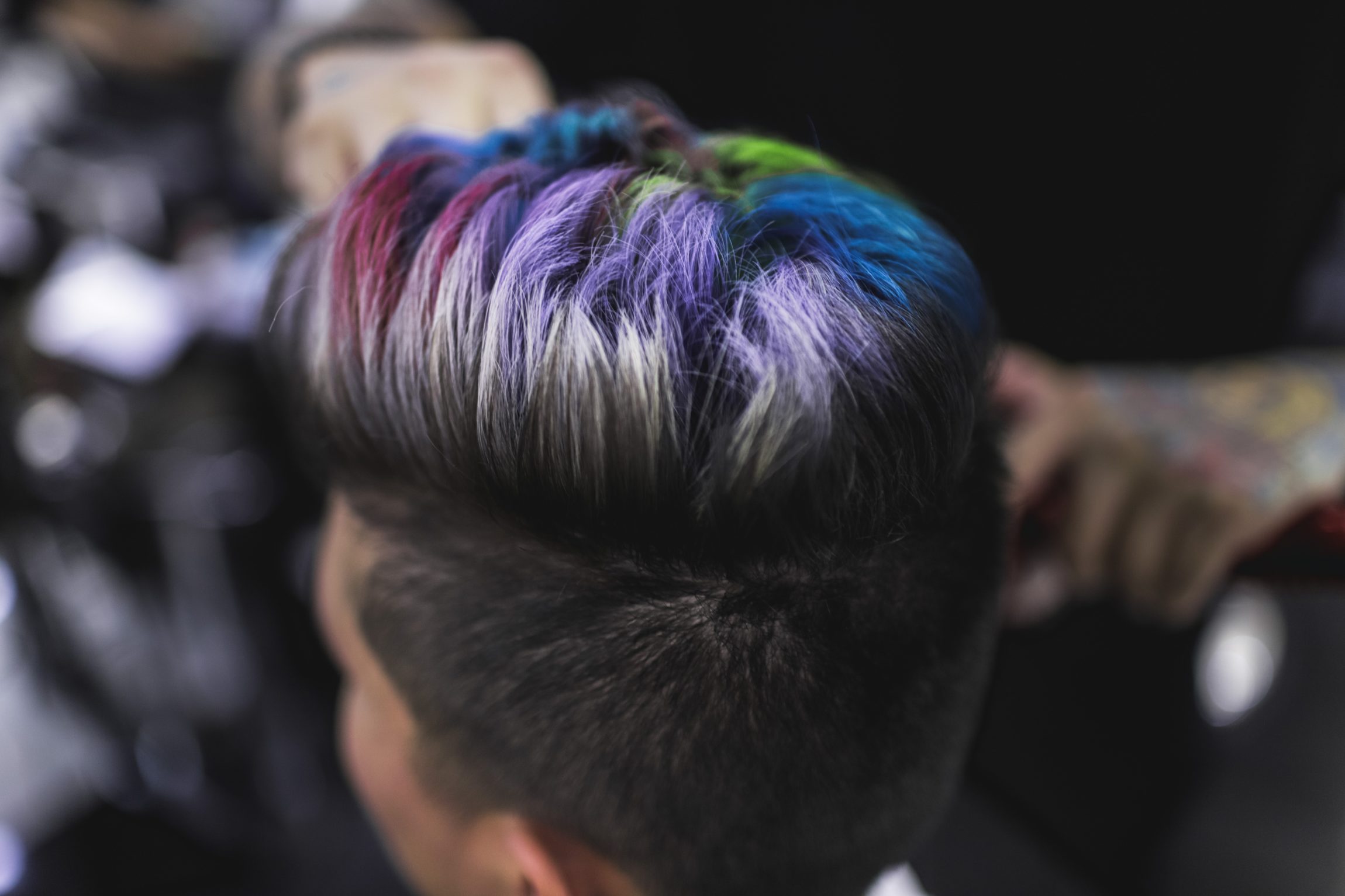 Luckily, you can opt for semi-permanent dye if you don't want to permanently change your natural hair color. Depending on the type of semi-permanent hair dye, they will generally last anywhere from 2 to 6 weeks.
Foxtail Private Beauty Parlor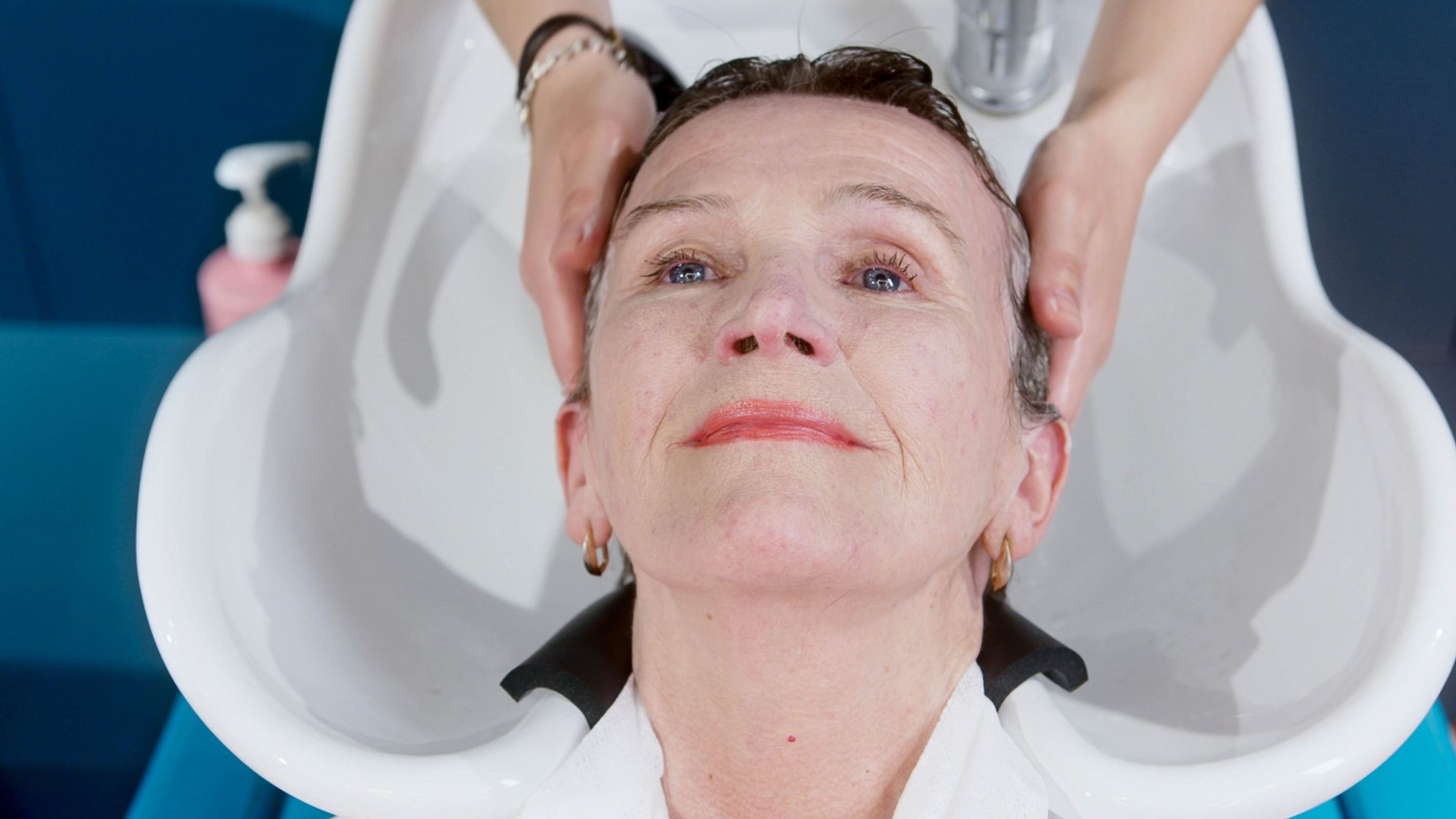 If you are looking to get a fresh cut to spice up your look, Foxtail Senior Living has a private beauty parlor here on property at your convenience!
Don't hesitate to turn heads while feeling like your best self!