Foxtail Senior Living In Eagle, Idaho
A premium residence and care facility for senior living, assisted living, and memory care. Now taking reservations!
Get More Information
Fill out the form below to learn more about our facilities and services.
We at Foxtail Senior Living know how difficult the transition to senior living can be for your loved one and your family. With over 25 years of experience servicing the senior community and their families in the great state of Idaho, we know how to provide the care and compassion needed to make the transition to senior living as smooth as possible.
There are a lot of events that can happen to lead you down the road of considering senior living for yourself or for a loved one, and while the journey is different for everyone, we at Foxtail Senior Living can help you find the destination that is just right for you and your family. Whether you are looking for basic assisted living to help you or your loved one get access to convenient services, or you need more intensive care, the staff at Foxtail Senior Living can help. We treat each resident and their loved ones as if they are part of our own family with the care and dignity that they deserve.
Our Different Types of Care.
Senior Living
For seniors that are looking for a more carefree lifestyle, senior living may be the perfect solution. With a senior living situation, you or your family member can rid themselves of the worry of regular home maintenance and replace it with an independent living style in an active and social community.
Assisted Living
When your family member needs a little more assistance in their everyday life, it might be time to consider assisted living. The staff at Foxtail Senior Living provide a perfect balance of providing needed assistance while still allowing your loved ones to feel independent with their dignity in tact.
Memory Care
When a family member is experiencing memory issues, it can be as difficult for the caregiver as it can be for the patient. Our well-trained staff knows how to navigate the peaks and valleys that accompany memory loss and provide comfortable and confident care that the whole family can rely upon.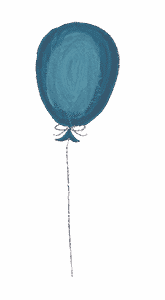 What's the difference between senior living, assisted living, and memory care?
Visit our resources section to learn more about understanding your loved one's needs, having the conversation about the move, and much more.